DOWN THE LOW ROAD

By TERIN TASHI MILLER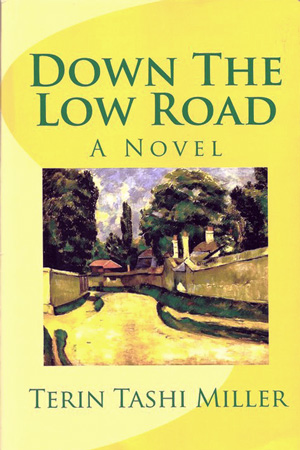 Robert Frazier, a 22-year-old Special Air Service combat veteran, comes
to India to try to open up to the beauty in the world after being closed by
its ugliness at just the time he should have been enjoying life the most.
He tries to open up because of his love for a woman who loved life, who
loved living and loved the world -- and who had loved him once just long
enough for him to miss it and want to get it back. But by daring to open
himself up, he risks the very life he seeks to reclaim.
* * *

Praise for DOWN THE LOW ROAD:


"This novel is a bow to Graham Greene, a deep
one with a courtly smile. It is written with precision,
aforethought and obvious expertise on Indian cities and
culture. It's a strong contender, a contemplative escape."
~ Publishers Weekly

"This book is a great read right to the end
both in storytelling and in a development of transporting
readers to the streets of India."
~ Michelle Reynoso
Author of "DO YOU?" a collection of original poems and photographs



"Down The Low Road" was a finalist in the category of Literary Fiction
in the Best Books 2010 contest, sponsored by USA Book News, and received
an honorable mention for fiction in the 2010 London Book Festival, and the 2011 Paris Book Festival, New York Book Festival and Beach Book Festival.


* * *


FROM THE SAME AUTHOR:

FROM WHERE THE RIVERS COME ~ A Novel of Modern India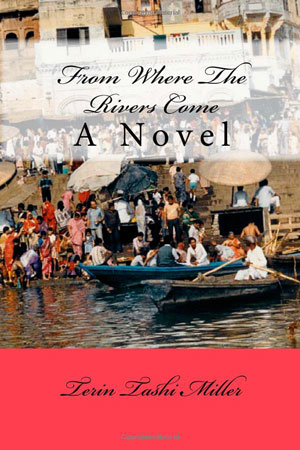 Meetha Sharma, an Indian woman who attracts the affections of more
than one young American student in Benares, desires to be like her
American friends. But her desire has consequences, including for the
traditional Hindu musician to whom she was promised when she was 13.
* * *

Praise for FROM WHERE THE RIVERS COME:


"Terin Miller's first novel is an adventure
as rich as the subcontinent itself,
and as full of wonder."
~ Christian Bauman
Author of "VOODOO LOUNGE" and "THE ICE BENEATH YOU"



"I was very impressed by this novel. It was a tragedy,
and the baseness of some of its characters was disturbing,
but the writing was superb. I'm trying to suppress
my enthusiasm, but I can't help but compare Mr. Miller's
writing to that of Ernest Hemingway ..."
~ Erika Robuck
Author of "RECEIVE ME FALLING"



"From Where The Rivers Come" won in the category of Multicultural Fiction
in the recent Best Books 2010 contest, sponsored by USA Book News.
"From Where The Rivers Come" has also received honorable mention recognition
in Writer's Digest 2010 International Self-Published Book Awards, the
2010 Paris Book Festival and Beach Book Festival in the fiction category
and the 2009 New York Book Festival, the London Book Festival
and New England Book Festival.

* * *

COPYRIGHT © 2009-10 TERIN TASHI MILLER · ALL RIGHTS RESERVED